By Kai Farenholtz (@FarenholtzFWF)
Names to watch from the 2022 CHL Import Draft
The 2022 CHL Import Draft featured a new challenge surrounding the selection of some European skaters. With Russian and Belarusian players deemed in-eligible due to the on-going violence in Ukraine, a major source of players that would usually supply this draft have simply been taken out of the equation. Although, on the bright side, this offers an opportunity for many players who would not normally be in a situation where there's interest from a CHL team. Players reigning from the lands of Slovakia, Switzerland, Czechia, and more have a much higher chance of being selected this time around. And following what I believed to be a pretty potent draft, I'd like to chip in some additional info on some high-end players that were selected at the 2022 CHL Import Draft.
Adam Sykora – 1st Overall – Medicine Hat Tigers (46GP: 10G 7A 17P) Slovak ExtraLiga
It was no secret that Sykora was a high-end option for the import draft, having been left without signing an extension with HK Nitra in the Slovak ExtraLiga. Sykora's feisty, energetic approach to the sport will add even more ferocity to Medicine Hat's roster. After coming off a franchise-low 11-win season, the Tigers are in need of anything to get them going on the right track. Sykora will provide that aforementioned motor, but an underrated offensive game lies within him. Sykora is great in close quarters and can be a difficult player to stop while maintaining possession. He shows glimpses of stickhandling acumen and has a nose for the net. It's highly likely that we'll see Sykora in a Tigers sweater this fall, most likely among the top-6.
Jiri Kulich – 3rd Overall – Cape Breton Eagles (49GP: 9G 5A 14P) Czech ExtraLiga
It's hard to find a positive from Cape Breton's 2021/22 season… 2nd last in the QMJHL for goals for and the worst goal differential in the league by a country mile (-152). It may be more of a push for a bulky sniper like Kulich to swing on by to the QMJHL, but the addition of such a player would provide immediate relief to every sanction. Kulich's automatic scoring abilities will be a luxury on the powerplay, while his solid two-way approach will assist in his own end a fair amount. Kulich has so far committed to playing in Czechia for his DY+1 season, but if he wants to make the jump to the CHL, he'd be a valuable asset to a struggling team with some promising players on the horizon, such as Cam Squires.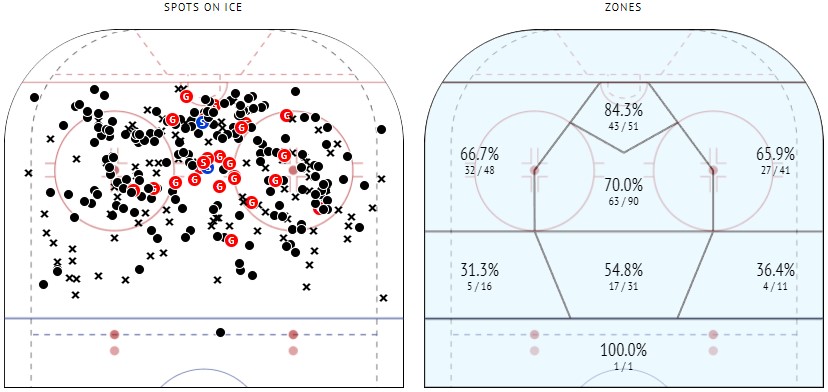 Ondrej Molnar – 5th Overall – Erie Otters (30GP 0G 2A 2P) – Slovak ExtraLiga
The Erie Otters are a franchise known for their ability to produce outstanding offensive players regardless of position, and Molnar could easily slide into this program and fit like a glove with his blazing speed and keen offensive awareness. Molnar has played across every level in Slovakia and has proven he's far beyond his peers at the U18 and U20 levels with those previously mentioned traits. He splits the neutral zone like a hot knife through butter and most often is able to connect with trailers upon arriving in the offensive end. Has already signed a contract with HK Nitra, but was a player highly theorized to head to the CHL for a majority of the 2021/22 season before this extension.
Jakub Chromiak – 8th Overall – Sudbury Wolves (25GP: 2G 3A 5P) – Slovak ExtraLiga Tier II
The Slovaks just keep coming… and Chromiak may be one of those players with one of the higher ceilings from this import draft, being a late 05' birthday which makes him eligible for the 2024 NHL Draft. Jakub is the younger brother to Los Angeles Kings prospect, Martin, who also chose to take the CHL route with Kingston. Unlike his brother, Jakub is a defenceman, and has already garnered experience at the professional level with Trencin. Chromiak is a puck carrying defender and has proven to be a two-way threat in Slovakia's Jr. leagues. He's still a very raw prospect with so much development ahead of him. You'll probably see his name at the 2022 Hlinka Gretzky Cup, carrying on Slovakia's Cinderella run that occurred last year.
Tommaso De Luca – 13th Overall – Spokane Chiefs (43GP: 12G 28A 40P) – U20 Elit
Oh boy, I've been waiting for this for over a year now. De Luca was eligible for last year's import draft, but wasn't able to sort things out prior to the draft in order to be selected, which left him playing another season in Switzerland. De Luca didn't blow up the league, but obvious improvement across his entire game was imminent. De Luca helped Ambri-Piotta's U20 team clinch a playoff spot after an abysmal 2020/21 season, leading the team in scoring and placing second in U18 league scoring. De Luca's offensive toolkit is what separates him from the rest of the pack in the U20-Elit. He possesses a quick snapshot off the rush, smooth stickhandling, and delicate edgework that allows him to slide past opposition in tight areas. The sky's the limit for De Luca. A lot of eyes will be watching him as he's set to be one of the best Italian-born prospects we've seen in a considerable amount of time. I can already see the De Luca – Catton – Bertholet connection blooming.
Marco Kasper – 20th Overall – Ottawa 67s (46GP: 7G 4A 11P) – SHL
I am not shocked one bit that the 67s took yet another Austrian. Kasper now follows in the footsteps of Minnesota Wild prospect, Marco Rossi, and highly praised winger, Vinzenz Rohrer. Although, seeing Kasper in a 67s jersey may be more of a fantasy than we presume. Unlike the previously mentioned two, Kasper has been playing professional hockey in Sweden for the last two-seasons with Rogle. A definite middle-6 to top-6 role is most likely guaranteed for the Austrian power forward if he decides to stay in the Rogle program that has provided endless support for him. Kasper in the OHL would look great on his stat sheet, as he'd automatically become a looming offensive threat with his hard-nosed game around the net and his impressive speed. Perhaps he keeps the tradition going in Ottawa, but I highly doubt it.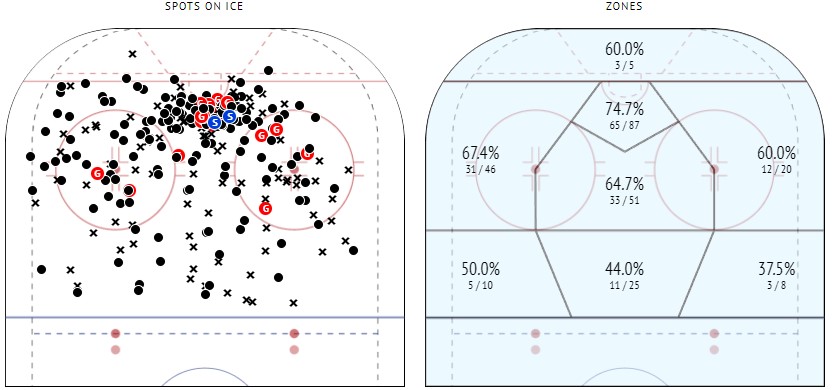 Luca Auer – 25th Overall – Regina Pats (35GP: 20G 28A 48P) – AlpsHL
Unlike Kasper… here's an Austrian that's got nothing to lose if he decides to take the CHL route. The numbers don't lie, Auer was one of the top scorers in the AlpsHL… in fact, he put up the best U18 season in the league's history. His game mainly revolves around his adept hockey IQ which was presently seen at the World Juniors for a short stint. His skating could use some work as he's not the most explosive guy on the planet. But his stickhandling is clean and is useful from a standstill and he looks to be a lethal threat on special teams. Auer so far is committed to another season in Austria, but after being selected to play overseas with the chance to play next to a generational talent?.. it's a hard opportunity to pass up.
Leo Braillard – 36th Overall – Shawinigan Cataractes (25GP: 18G 9A 27P) – U20 Elit
Braillard can be a wildcard for the 2023 NHL Draft. He's demonstrated he's able to be a lethal scoring threat across Switzerland's Jr. programs, performing at a goal per game at the U17 level, and over a point per game at the U20 stage. He's a slighter framed winger, but he packs a dynamic punch with his ability to hop on loose pucks and put away the grimy ones. His shot isn't too bad, but it's his motor and sense around goal that makes him an overall pest in the offensive end. Would comfortably fit in the QMJHL. If he's got the off-ice work ethic to become stronger and faster, he could easily be a depth scorer for the Cataractes.
Alex Sotek – 58th Overall – Hamilton Bulldogs (32GP: 2G 0A 2P) – Slovak ExtraLiga
I wonder if NHL interest will increase for Sotek after being selected by the Bulldogs. He's got all the tools to be a dynamic all-around player. His skating shows moments of excellence and shades of Antonio Stranges with the way he's able to engage his hips, but with a lack of playing time at the professional level in Slovakia, we rarely got to see what Sotek is actually capable of. Sotek's skating makes him a viable piece to Hamilton, production wise he could be a wildcard. He has extended his contract with Bratislava after coming off a national championship, but the ice-time and North American experience could be very enticing for the shifty Slovak winger.
Jonathan Lekkerimaki – 70th Overall – Vancouver Giants (26GP: 7G 2A 9P) – SHL
Everyone thought it was a reach when the Giants took Fabian Lysell in the 2020 CHL Import Draft… but look how that paid off. Lekkerimaki could be another one of those situations, although with more experience and success at the professional level with Djurgarden, I'd say it's a reach, but not impossible, to see Lekkerimaki in a Giants sweater. The Giants are entering a rebuild and will see plenty of new faces for the 2022/23 season, but following a bantam draft where Vancouver selected three players in the first round… I can see a universe in which Lekkerimaki plays his DY+2 alongside a fresh young crop of promising players from Western Canada.
David Reinbacher – 74th Overall – Sarnia Sting (27GP: 1G 10A 11P) – SL
Rohrer and Kasper were fun pieces to watch from Austria at the World Juniors… but David Reinbacher was one player that caught my attention each shift. Sarnia knew what they were doing with this pick, and if he comes to the OHL, they will look like utter geniuses. Reinbacher plays an extremely polished, ironed-out game without many holes. He's a confident defender with and without the puck and doesn't stress to bring it up on occasion by himself. Was Austria's best defender as a DY-1 at the WJs, creating turnovers, manning breakouts, and most importantly… maintaining possession. There wasn't an ounce of doubt in his game. Could be a strong piece to Sarnia's backend if he decides to take the CHL route, but as of now he is committed to playing in the NL with Kloten, as he was a main factor in getting that team promoted back into the big leagues.
The CHL Import Draft is always an interesting event with all of its uncertainties and current decisions, but it will always hold a stake in the league. So many players that may not have the stage to showcase their talent are provided an opportunity of a lifetime to come play their sport in the country of which it was born in front of thousands of passionate fans and hundreds of NHL scouts looking for that next breakthrough star that went against all odds. So keep an eye on not only these listed players, but everyone taken at the draft. Because one of the most beautiful things with the import draft, is its nature of unpredictability.
Video and maps courtesy of InStat Hockey.