Covering the 2021 NHL Draft has been unique in that the pandemic has caused things to be done a little different. Normally our scouts would get credentials to attend live league games and tournaments at rinks around the world and generate report on prospects eligible for current and upcoming NHL drafts throughout the season.
We would normally have views on most if not all NHL caliber prospects by early November and subsequent views to gauge progression as they develop throughout the remainder of the season. But the last two seasons have been nothing like that.
The games being played with limited availably all mean our staff has been limited to a handful of live games this season with the majority of our views taking place via video. We are very happy to have a great partner in InStat Hockey who provides us timely video of games from around the world as well as other statistical data that have been more important than ever before. Because of the access to video on all the prospects playing we feel confident that we have a pretty good handle on this 2021 NHL draft class.
Our group has been meeting and debating the Winter rankings now for a couple weeks and we are proud to offer the below top 100 winter rankings for your enjoyment.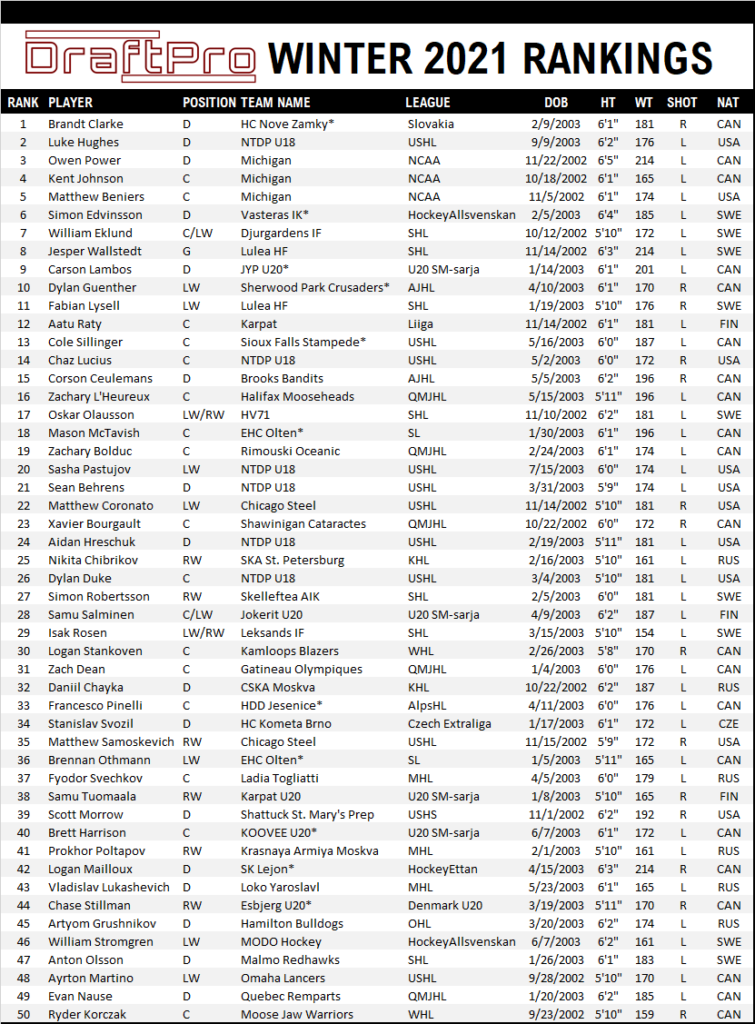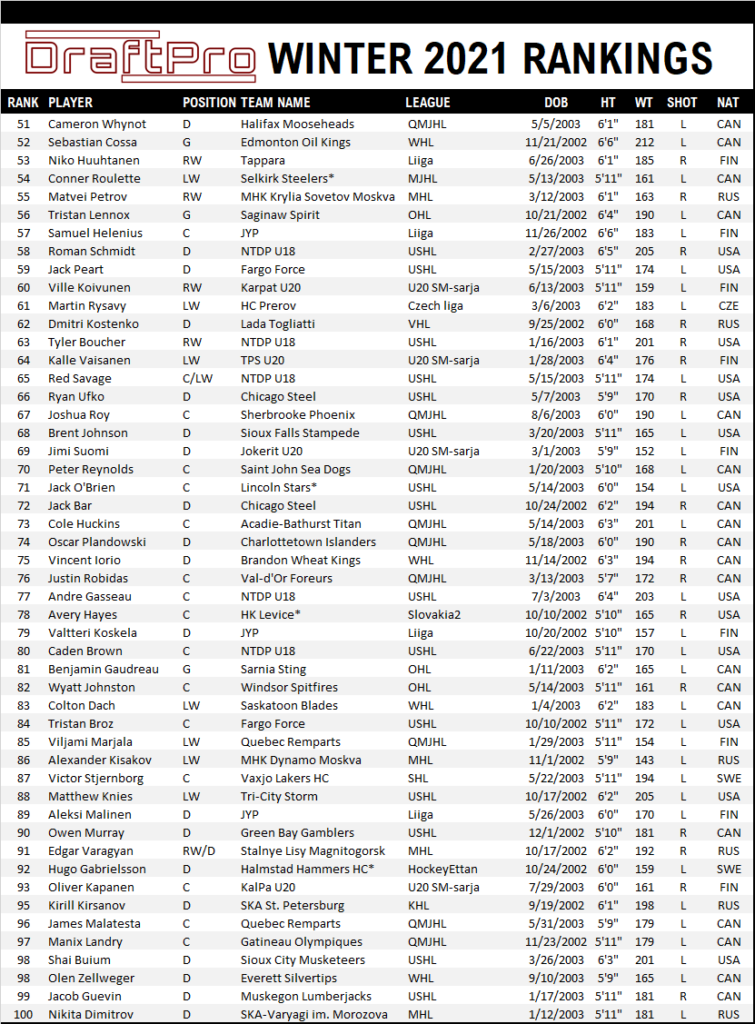 DRAFTPRO GUIDE UPDATE
First off, we will be producing a 2021 NHL Draft Guide. Stay tuned for exact timeframe, some exciting developments and pre-purchase information. Secondly, if the NHL decided to push back the 2021 draft until the summer of 2022 as has been reported they are considering we will provide those who purchased a 2021 draft guide this spring an updated version free of charge before that selection process takes place. We are doubtful that this will happen as the handful of NHL scouts we reached out to all unanimously said they hope the 2021 draft goes as planned this July. Regardless of what happens DraftPro has you covered.
ADVERTISE WITH DRAFTPRO
If your company is interested in advertising with Draft Prospects Hockey whether a banner or button on our website or a full page in our publications, please contact us via the contact page for further information.