Get your hands on the Draft Prospects Hockey comprehensive 150 plus page NHL Entry Draft Guide chalk full of information on the 2020 NHL Draft crop as well as profiles and notes on lots of 2021 and 2022 eligible prospects for this limited time offer of 70% off the $9.99 digital price ($2.99 CAD). Enjoy eighteen months of our teams work with includes multiple views on thousands of prospects world wide. We hope you come away feeling educated on the next wave of NHL talent and appreciate the effort we put in just as we appreciate your business.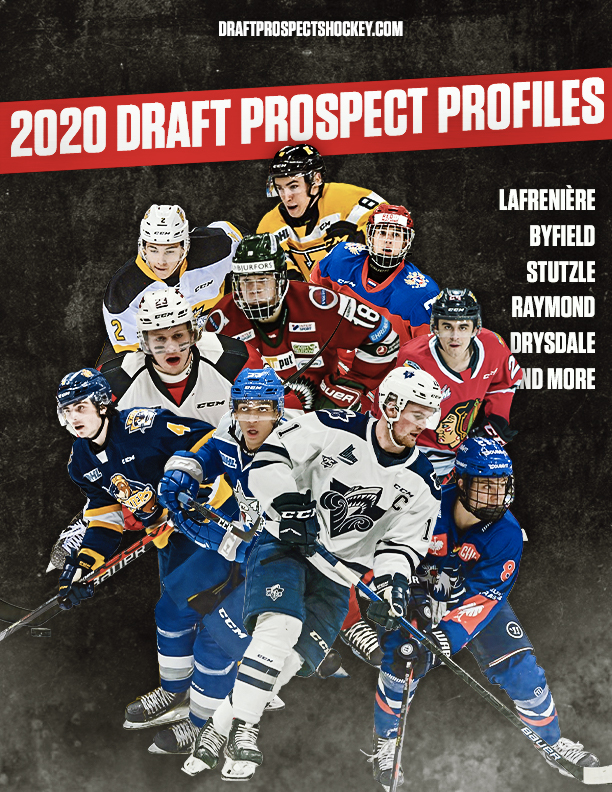 PLEASE NOTE: Once you complete the transaction through the above PayPal button the 23 MB download will start on your device immediately. Make sure your pop-up blocker is not turned up and do not turn your devise off until the download has completed.
PRINT EDITION AVAILABLE
Update: We now offer a trimmed down 128 page print version of the popular Draft Prospects Hockey 2020 Draft Guide. All print copy orders need to be processed through Amazon.
Canada Print ($22.99 CAD Print Edition)
USA Print ($19.99 USD Print Edition)