Here we are, at the end of a long, strange season. One where few were allowed access to actual live views of the 2021 eligible prospects in league play and where some eligible prospects did not even play games in their home leagues. But through it all our staff of evaluators haven't been sitting around waiting for things to open up so they can take their seats in the rinks again but instead watching as much as they can live and also adding a ton of video to their daily diet, all in an effort to get it right when it comes to projecting the 2021 NHL Draft crop.
So, without further ado, here is Draft Prospect Hockey's final top 100 ranking assessment as compiled by our evaluators for the 2021 season.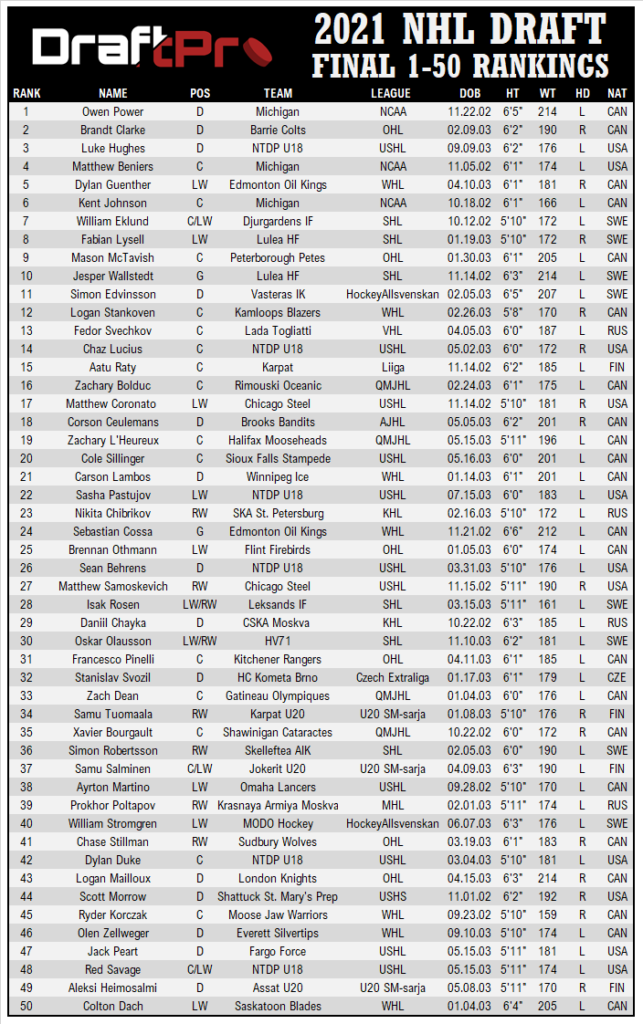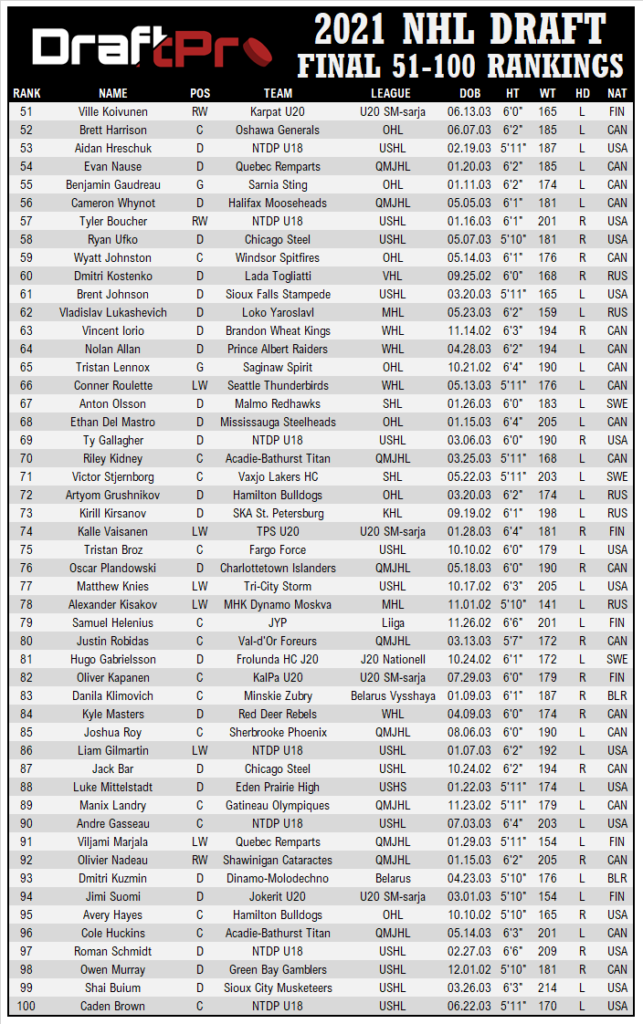 For in-depth analysis of all these, and many more names, pick up a copy of our comprehensive 2021 Draft Guide full of rankings, profiles, features and more as well as our new 2021 Yearbook featuring many of our actual game reports throughout the past 24 months on this 2021 draft crop.
Both are available in digital as well as physical magazine copy.
NOTE TO READERS: If you purchase the digital Yearbook your will get the digital Draft Guide included. If you purchase the physical Yearbook you will need to purchase the physical Draft Guide separately. Or if you are on a tight budget just grab a copy of the 2021 Draft Guide in digital as the industries best bang for your buck.