By DraftPro Staff
Typically, our late November rankings will see the most movement each year as prospects start to show what they can do in a new season, slotting in or around their eventual draft range, and any surprise prospects have started to emerged from the woodwork, but this year is different.
After months of watching play, one thing that has become blatantly obvious, that our pre-season view of the 2022 crop needed to be adjusted.
Whether that is due to many 2022 eligible prospects losing a season of development last year or just a lack of exposure, managing expectations at the top where projected No.1 pick Shane Wright has been just okay this season and not really dominating offensively as most expected. Or with numerous others we had penciled inside the top end of this group that really have not progressed and produced as hoped. One thing has become evident, the 2022 crop is becoming labelled a weaker than expected group.
Now in saying that, understand there will be some solid NHL players that come out if this crop. And our group at DraftPro is determined to identify and rank those players accordingly.
There are some strong middle of the lineup NHL prospects at all three forward positions as well as a few top four potential gamers on the backend, but overall it lacks the high-end content NHL teams are hoping for then finishing bottom five in the NHL standings.
2022 looks to be a down year for the goaltending position where there are a handful of long-term projects that intrigue us, but no guy we are confident in saying they are a sure future NHLer, and certainly no first round caliber stoppers in this group.
Below is our Draft Prospects Hockey Winter ranking release of the top 100 prospects eligible for the 2022 NHL Entry draft.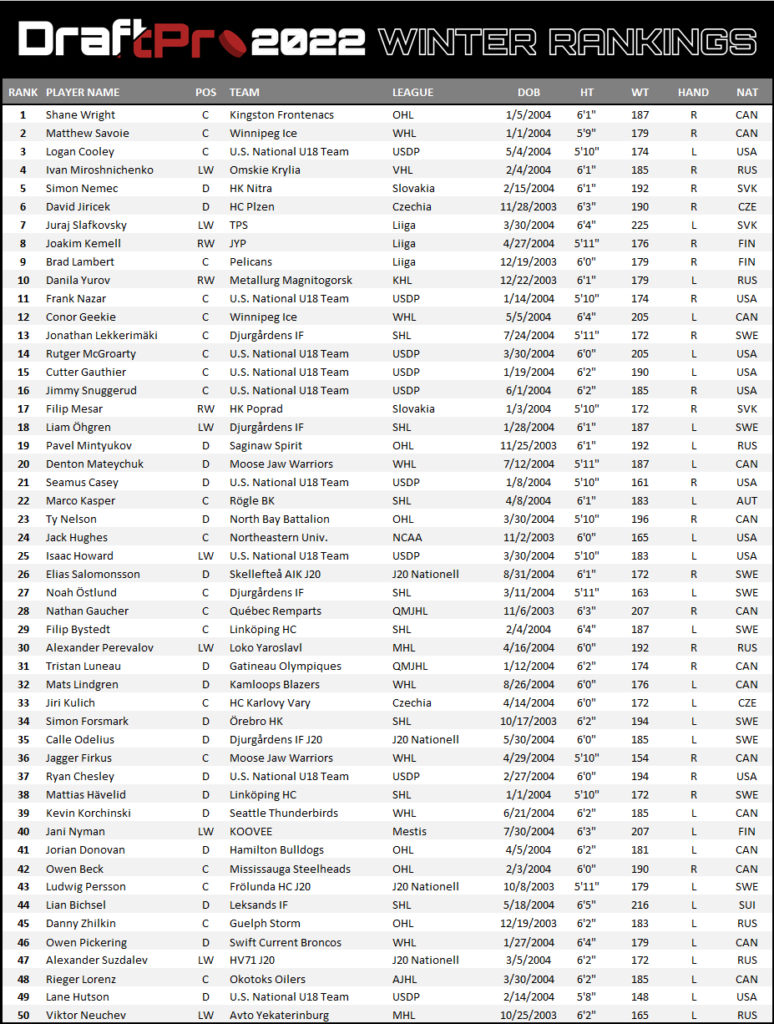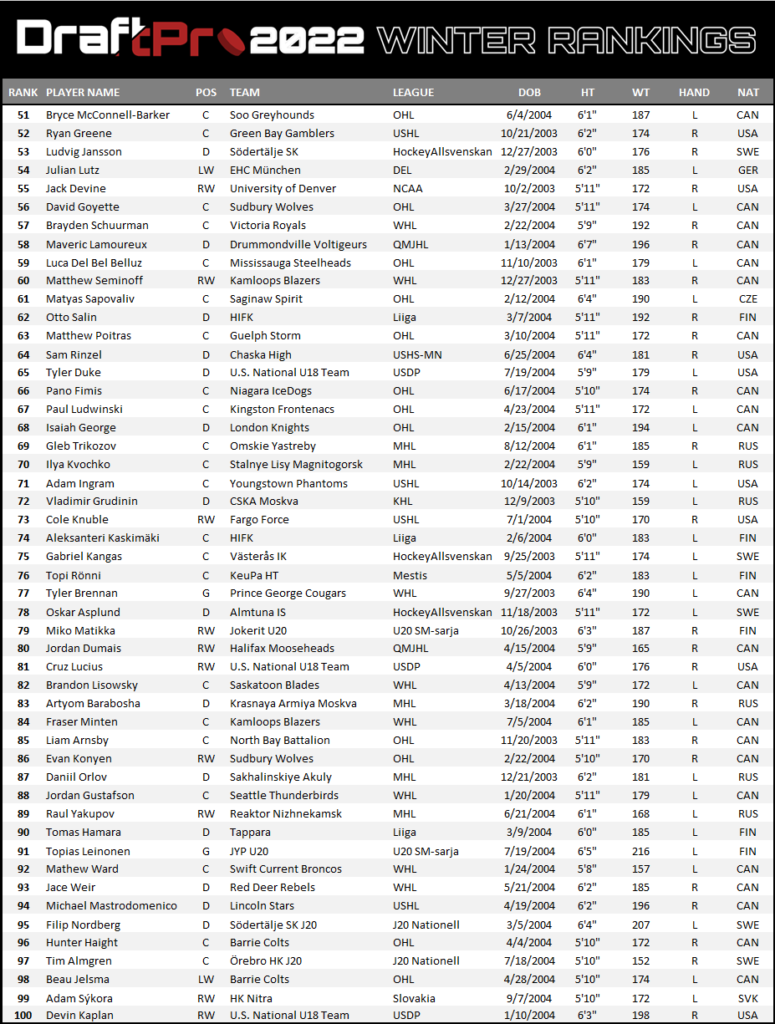 Be sure to pick up your copy of the 2022 NHL Draft Preview Magazine available for instant digital download or in physical copy through Amazon.