Order your digital or physical copy of the Draft Prospects Hockey 2023 Draft Preview Magazine today.
Get your first look at the 2023 draft crop and who your favorite NHL team's might be looking to draft at the next NHL entry draft.
Included in the 100+ pages is our fall top 100 ranking for the 2023 NHL draft, 100+ prospect profiles with notes on how their 2022-23 seasons have progressed to date, feature stories, a look at 2024's top prospects, an Upper Midwest HS Elite League review, and a U18 5-Nations review with a ton of scouting notes.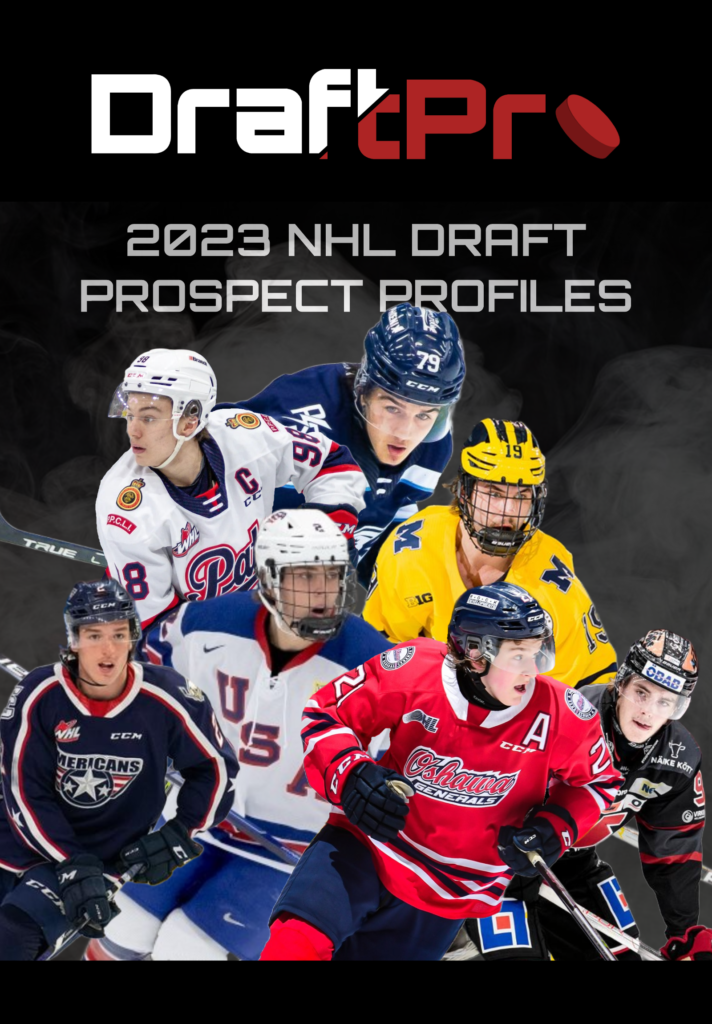 Digital Download Price: $8.99 (CAD)
IMPORTANT NOTE: Once you purchase the digital copy it will open in your browser. Be sure to save a copy of the PDF before closing it.
For your physical copies of the 2023 Preview Magazine please follow the below links to your regional Amazon. Check out the "Look Inside" feature to see what you will be getting with the DraftPro 2023 Preview Magazine on Amazon.
Click the below to purchase via Amazon.com for $17.99 USD.
Click the below to purchase via Amazon.ca for $19.99 CAD.
*Also sold by Amazon's European domains in local currencies.