So here we are a few months into the 2022 draft season and our guys are starting to gain a good grasp on the landscape of this group.
Plenty of games have been seen, with most of the international break tournaments having come and gone, bringing with them some new names to focus on. Our scouts have been busy evaluating and re-evaluate some names who they previously were high on and for our evaluators this crop just keeps growing in depth. The 2022 crop is shaping up to be a solid class and one that is sure to produce more than a few NHLers when everything shakes out.
While we have a few months of scouting wrapped up, there is a ton of evaluating to do and many names will still rise and fall before NHL teams all meet in Montreal this summer. Draft Prospects Hockey will continue to have you covered with scouting and editorial content throughout the season.
Below is the Draft Prospects Hockey Fall Top 100 Ranking for the 2022 NHL Draft. As this is posted opinions amongst our staff continue to be molded on some of these names, meaning many will move, and other names that are sure to be added, to this list by the time the Winter Top 100 Rankings are released in late January.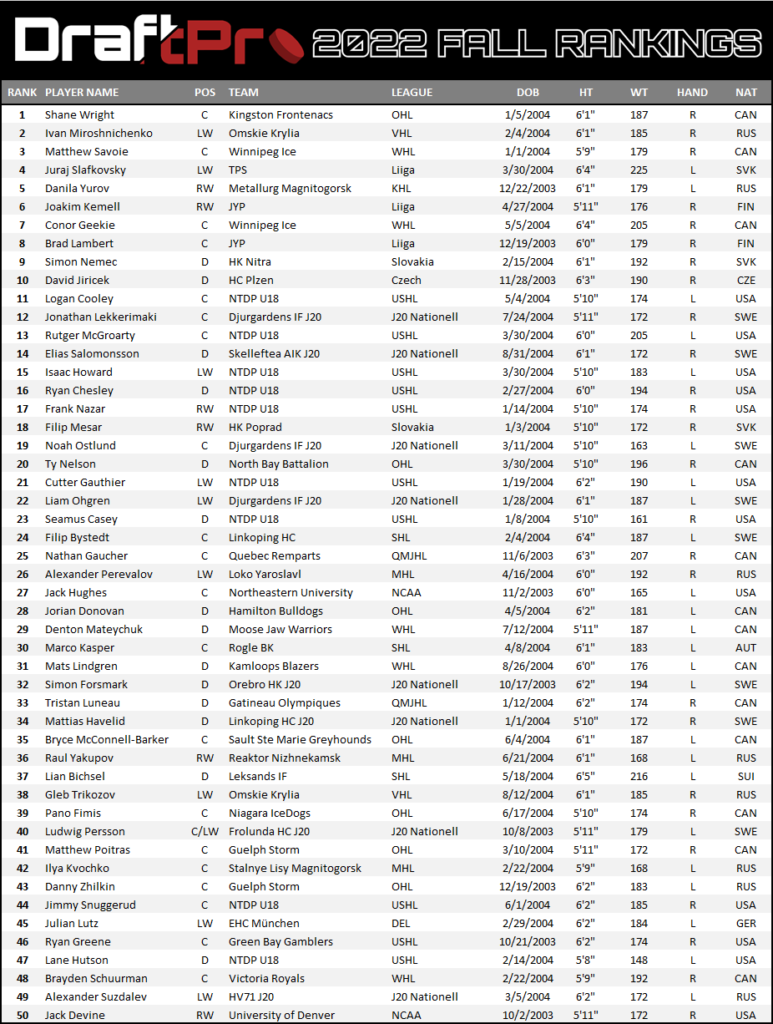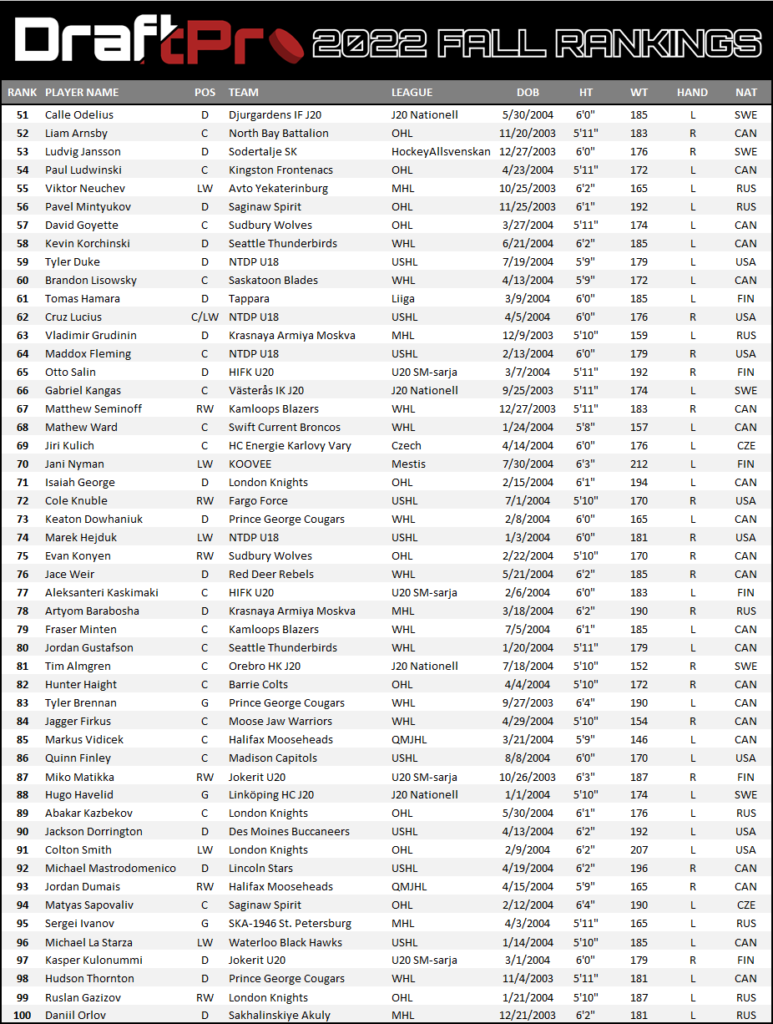 Be sure to pick up your copy of the 2022 NHL Draft Preview Magazine available for instant digital download or in physical copy through Amazon.