Here we are, at the end of a long but fun hockey season. One where things are starting to feel a little more normal after two seasons of interrupted schedules and many other roadblocks faced by the hockey world during a historical global pandemic. It was good to once again get into those cold rinks and watch skilled prospects compete on the ice live.
After thousands of reports generated and months of observing each prospects development path, we as a group have come up with our final rankings on who we believe will be the best prospect selected at the position we have them slotted.
So, without further ado, here is Draft Prospect Hockey's Final Top 100 ranking assessment as compiled by our evaluators for the 2022 season.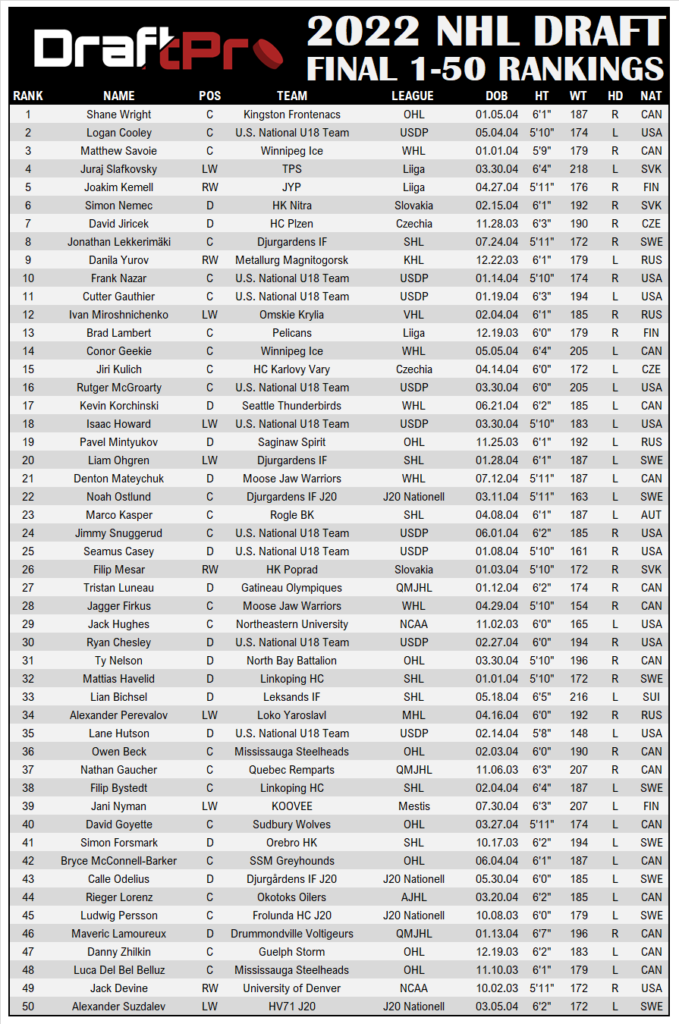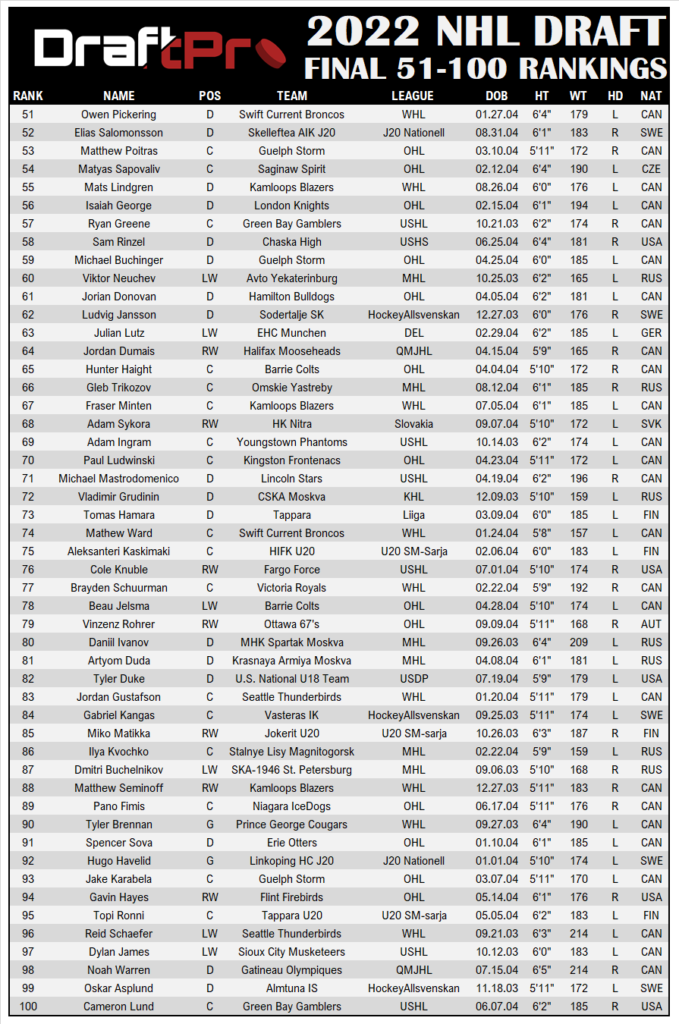 For in-depth analysis of these, and many more prospects, pick up a copy of our comprehensive 2022 Draft Guide chalk full of content including our final top 240 rankings, 224 2022 NHL Draft eligible profiles plus much more in the 297 pages (available in both digital and print editions), and if you are looking for even more pick up our 2022 Yearbook (only in digital) featuring many of our actual game reports in the 537 pages.