Welcome to the 2022 NHL Draft season folks!
The many U17 and U16 selects, various national camps and showcase events are in the books, the Hlinka Gretzky Cup is in the books and the U17 5-Nations are underway as well. Our evaluators have been at it early and often this season as we start our fourth as a scouting service. This year DraftPro has plenty of new offerings and ideas as a group to continue to bring you, our customers, all the information and evaluations on the current draft crop.
Speaking of which, our early view of the 2022 draft crop is one of excitement as we see plenty of high-end talent available. This group has a great blend of exciting goal scoring forwards and strong puck moving defenders to target. After a couple season of first round worthy goaltenders, the 2022 crop might be considered a down year in the crease as no can't-miss tender stands out early, although there are plenty who should hear their names called on day two of the draft in Montreal.
While it is very early, there is a ton of talent available in the 2022 crop and our team at Draft Prospects Hockey has you covered with scouting and editorial content throughout the season. So, stick around as we promise to offer you plenty of educated and honest draft related content this season, including our 2022 Draft Preview Magazine coming early this fall.
Below is the Draft Prospects Hockey Preliminary Top 64 for the 2022 NHL Draft. These ratings were formulated by our team back in April and appear in our 2021 NHL Draft Guide and Yearbook. These names are bound to bounce around a bit, as some already have in the eyes of our evaluators and will continue to do so as the season moves along.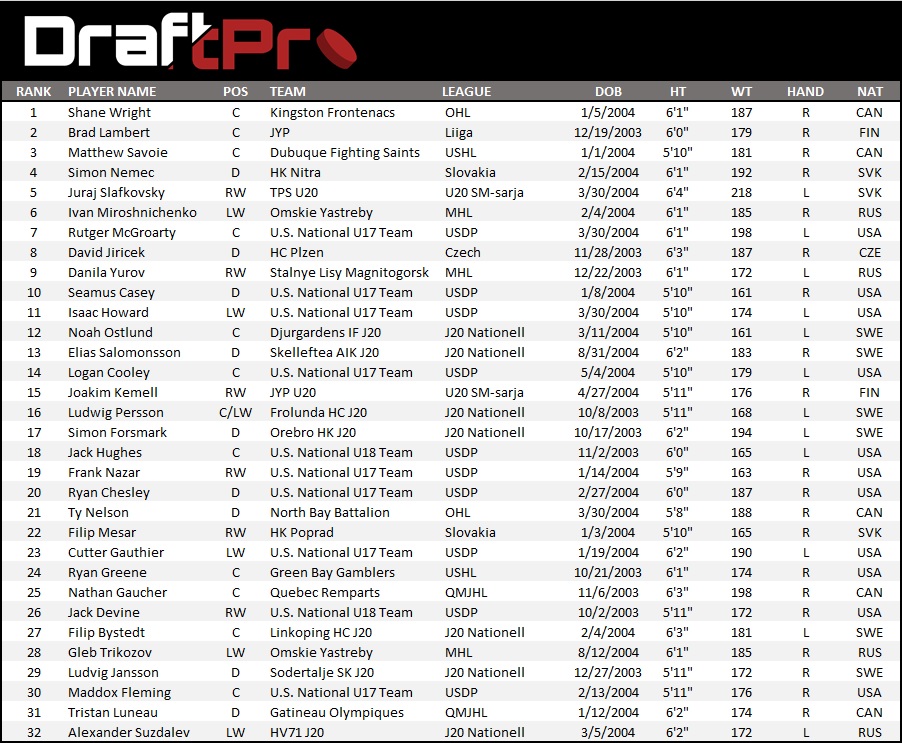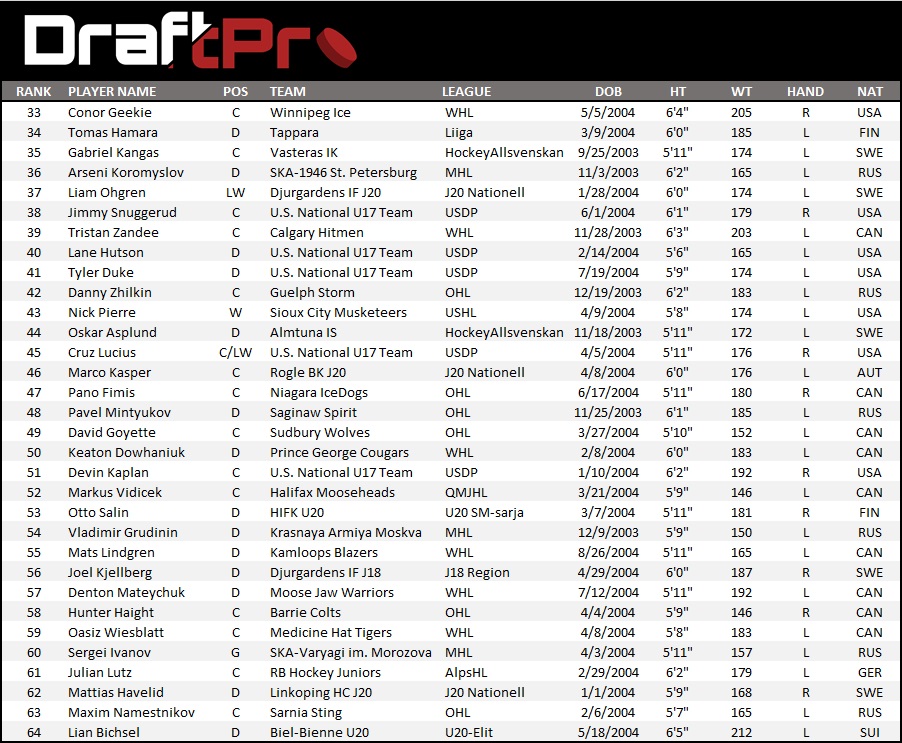 Our next rankings will be updated and released in mid-November, but or for early access to our top 100 be sure to pick up Draft Prospects Hockey 2022 Preview Magazine.
For more on the 2022 Draft Crop follow this link to a previous first look article.