By DraftPro Staff
So here we are a few months into the 2023 draft season and our evaluators have been hitting the rinks and growing an understanding of what this draft crop has to offer.
While Connor Bedard stands alone at the top, there is somewhat of a logjam starting to build up around the #2 spot with Adam Fantilli, Matvei Michkov, and Leo Carlsson all vying for that position.
With a many of the seasons early International events wrapped up and some impressive performances already scouted there is no doubt the 2023 draft should be considered a strong crop with a plethora of high-end forwards available to NHL teams who miss the playoffs this season.
While we have a few months of scouting wrapped up, there is a ton of evaluating to do and many names will still rise and fall before NHL teams all convene to make their picks this coming June. Draft Prospects Hockey will continue to have you covered with scouting and editorial content throughout the season.
Below is the Draft Prospects Hockey Fall Top 100 Ranking for the 2023 NHL Draft. As this is posted opinions amongst our staff continue to be molded on some of these names, meaning many will move, and other names that are sure to be added, to this list by the time the Winter Top 100 Rankings are released in January.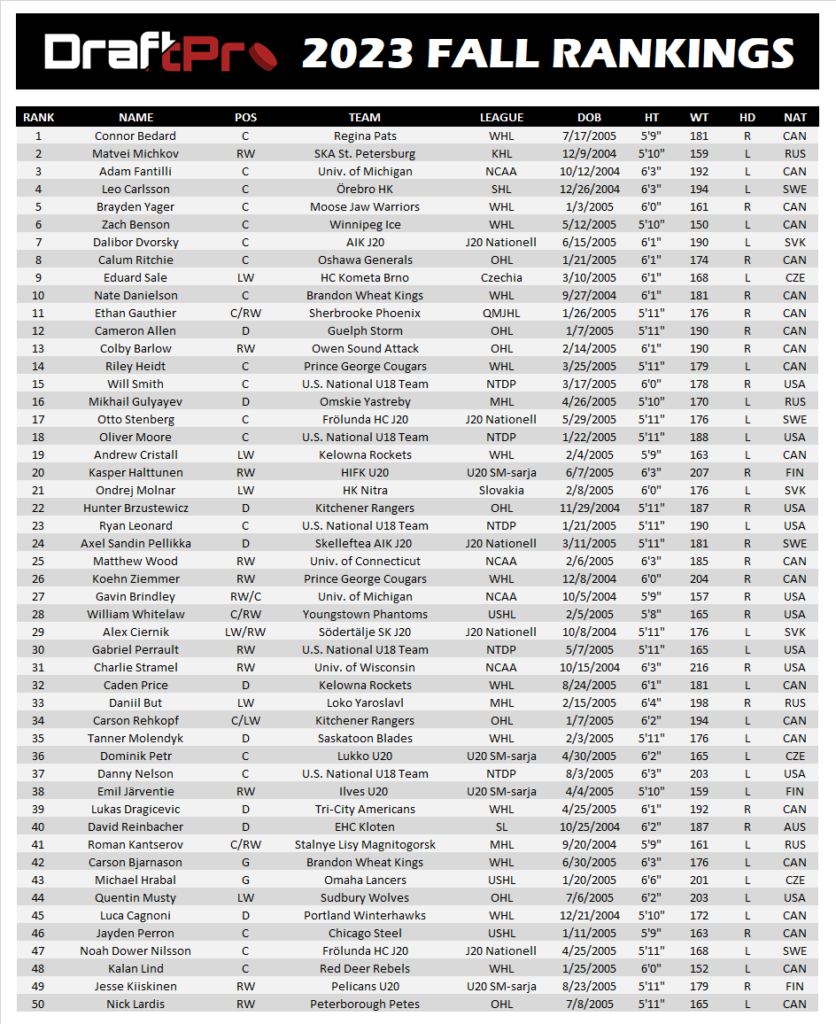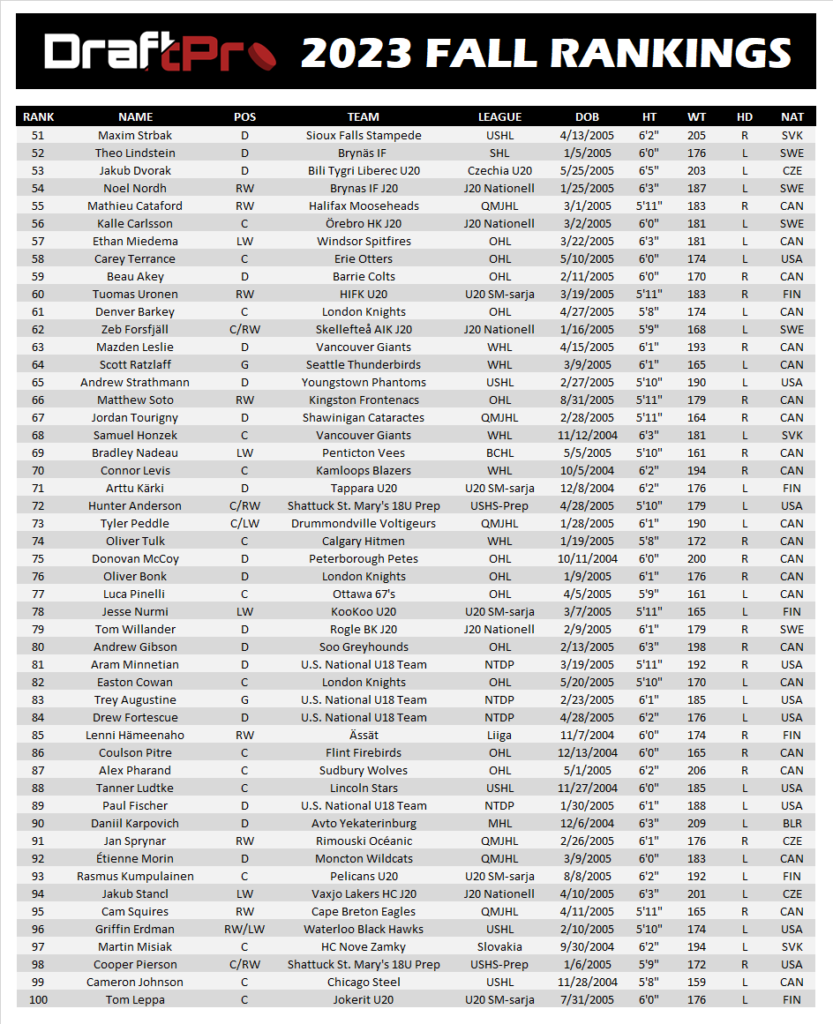 Be sure to get your hands on our bi-monthly DraftPro newsletter full of actual scouting reports from our scouts throughout the season as well as our DraftPro 2023 Preview Magazine to be released mid-December.