By DraftPro Staff
Seems like yesterday. It was back in 2019 we first started tracking one Connor Bedard as a potential top prospect for the 2023 NHL Draft. To see his development and what he is on the cusp of becoming is truly amazing. The projected top prospect is considered a generational talent and one NHL teams have long looked as a future building block. Chicago won the right to select the Regina Pat forward when the ping-pong balls rolled in their favor at the lottery. He projects to set in right away and become a difference maker as early as this fall.
But the 2023 NHL Draft is not just Bedard and him alone making waves. There is a good amount of other top of the lineup future NHL players waiting to hear their names called by NHL teams and make their dream of pulling on an NHL jersey come true later this month in Nashville.
So after hundreds of scouting reports and months of evaluating each prospects development path, we as a group have come up with our final rankings on who we believe will be the best prospects selected at the position we have them slotted.
So, without further ado, here is Draft Prospect Hockey's Final Top 100 Ranking assessment as compiled by our evaluators for the 2023 season.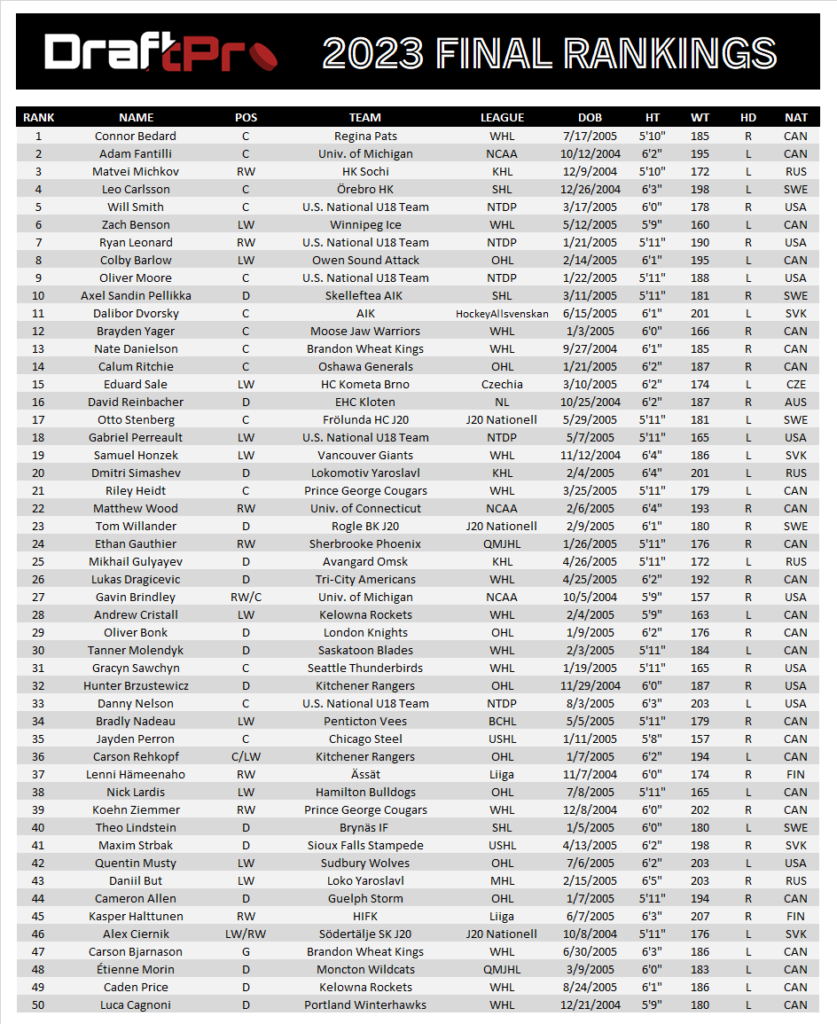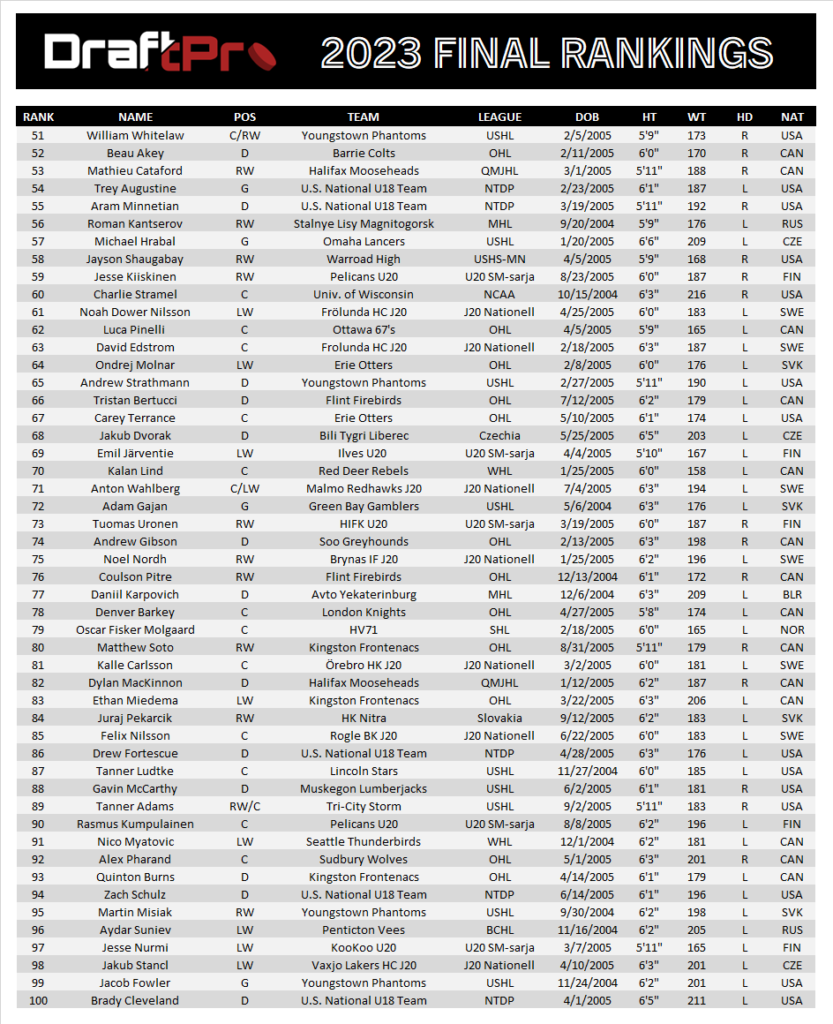 For more in-depth information, a final 240 ranking, prospect profiles, and a look at future drafts be sure to pick up your comprehensive DraftPro 2023 NHL Draft Guide.