By Isaiah Bouchard
Currently sitting as a top five prospect in DraftPro's current rankings, Brayden Yager is making a name for himself. This draft year is highly competitive, with names such as Leo Carlsson, Zach Benson, and Dalibor Dvorský competing for the immediate spots around Yager's ranking position.
Aside from sitting high in the WHL for points, where he has 39 points in 32 games, Yager's most recent appearance for many scouts was in the Hlinka-Gretzky Cup. Yager tied for second in the entire tournament, scoring 9 points in the tournament. He amazed scouts with these three key features: His shot, hockey sense, and underrated two-way game.
Transferring from a WHL experience to a big tournament like the HGC was 'mostly smooth' according to Yager. 'I've known these guys for a long time,' Yager said when referring to the vast amount of WHL players on team Canada—referring to top-tier names like Riley Heidt, the previously mentioned Zach Benson, Tanner Howe, and others.
'The Language barrier was probably the most memorable thing for me' when Yager was asked about locker room stories during the HGC. He mentioned Ethan Gauthier, whose player feature you can already see on DraftPros' website, so the excitement there was with playing with guys from other CHL leagues, as Yager stated that the 'fresh faces' was a memorable moment for him, as he played alongside WHL guys for the majority of his hockey career.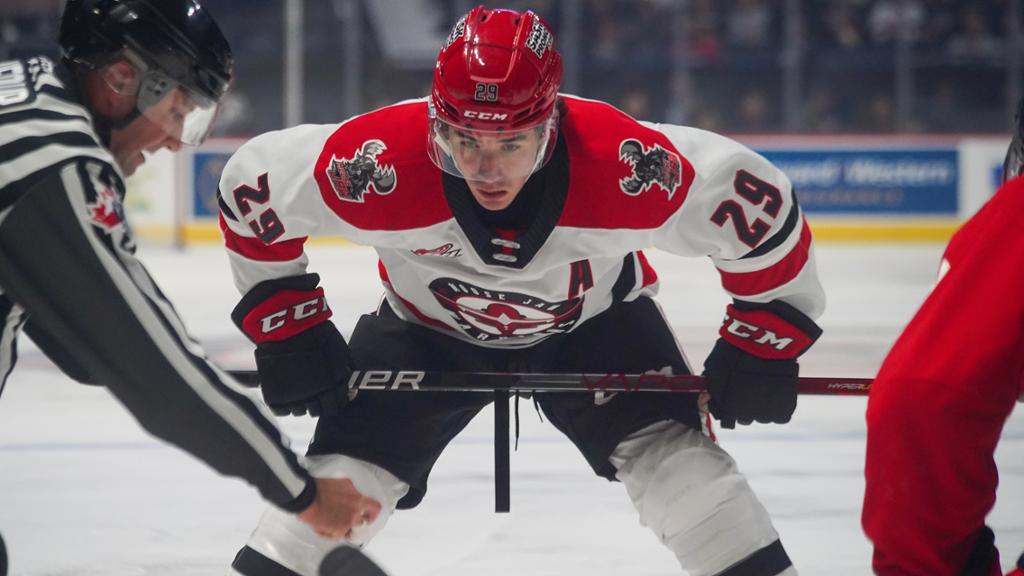 During this time, Yager was confirmed to be a part of the Prospects Game starting in late January. 'This is my first time going, so I don't have much to suspect right now…Though I'm excited to showcase my skills, play with the guys again, and the skills competition. That's something I've never gotten to do, so I'm really looking forward to it for sure'.
Regarding his skill, which Yager has a lot of, here are a few more quotes as a sort of 'sneak peek' of DraftPro's Preview Magazine:
"He utilizes his high-end top speed and attacking with speed positive speed differentials to put defenders on their heels…Top-notch awareness when handling the puck, recognizes quick-strike offensive opportunities and executes on them." – DraftPro: 2023 NHL Draft Preview Magazine.
Though leadership is always a positive quality in every locker room, and it is not always visible to fans watching from the rink or at home, that doesn't make it any less of an essential quality to any player, whether they be a developing prospect or seasoned NHL veteran.
When asked about the qualities of a great leader, Yager responded: 'A great leader brings everything to the game. They play hard, they show up on time, and they lead by example.' Despite being one of the younger players on his team, Brayden Yager was awarded an 'A' on his jersey by the Moose Jaw Warriors. Was this due to his high degree of skill? Or was this due to his character off the ice? 'I think it was a bit of both. I play hard, and I think guys see that and feed off that. And I also make sure to always stick with it when our team needs it. Staying positive, that sort of thing. But yeah, I think getting results is an important part of influencing guys and bringing the best out of everyone.'
When Yager was asked about his greatest influences growing up, Nathan Mackinnon was brought up. 'He's a goal scorer, and he's got great playmaking skills.' Yager said when asked whom he emulated his game after the most. An interesting pick as both Mackinnon and Yager wear number 29, a number Yager admitted to picking as a nod to the Avalanche Star. And both players wear the 'A' for their team. Patrice Bergeron was another player Yager had to mention. Stating Bergeron's two-way game was a significant reason Yager wanted to develop his own two-way play style.
As we look back at Yager's history in hockey, it's natural to take a deeper look at his home province of Saskatchewan. There he played with and against fellow Saskatchewan-born prospect: Riley Heidt. During the 2020 Bantam Draft, generational talent and consensus top prospect for 2023 Connor Bedard was taken first overall by Regina, Prince George Cougars Riley Heidt was taken second overall with Brayden Yager taken third overall. Though Bedard is playing at his own level, the debate remains as to which Saskatchewan-born player is best between Yager and Heidt. It seems all too likely that a friendly rivalry will develop between these two Saskatchewan-born players.
When asked about Heidt and the possibility surrounding a friendly rivalry developing between the two, Yager responded: 'We are two highly competitive players, so when we face each other, we obviously both want to win. But I wouldn't say there is anything specific or personal there.'
Nevertheless, the fact that two Saskatchewan-born players were taken in the top three says a lot about Saskatchewan as a hockey talent producing province. Saskatchewan currently is the fifth highest 'NHL player producer' in Canada, following the big four provinces of Ontario, Quebec, Alberta, and BC. Despite Alberta having nearly four times the population of Saskatchewan, they only produce a little under double the players.
As a Saskatchewan hockey player, Yager had this to say about hockey in in his home province. 'The competition is just different in Saskatchewan. There are a lot of minor leagues and a lot of triple-A leagues, so from the get-go, you're playing against older guys. We also just love it a lot there. There are so many programs to get kids into hockey, get kids playing hockey. But for sure, hockey is very important to Saskatchewan, and we work hard to make our players successful.'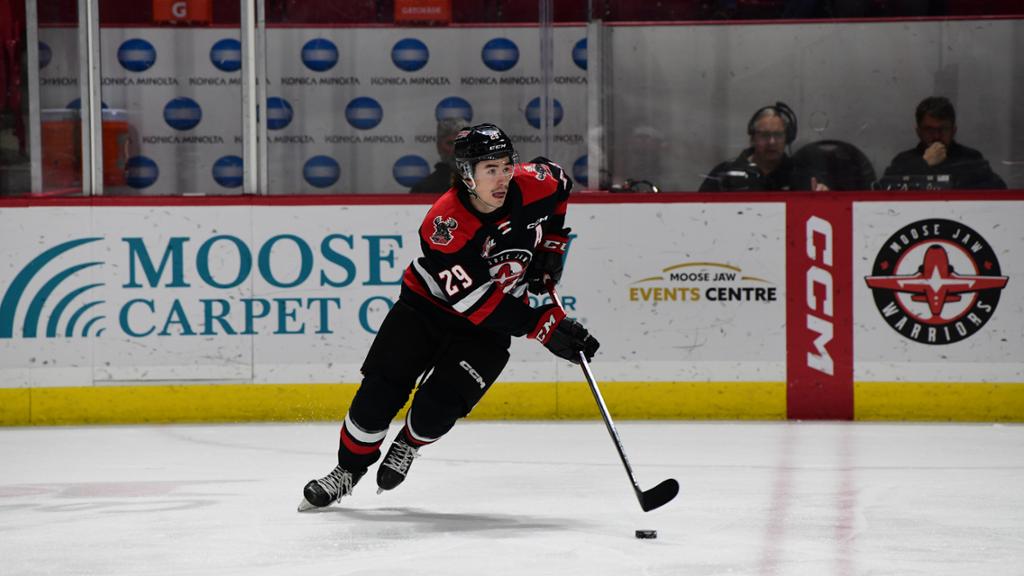 And when we look at Yager's game, it's clear that Saskatchewan is doing something right to get their kids playing hockey and making them better hockey players. In his earliest years playing in a double A league in Saskatchewan, he played alongside Riley Heidt with Martensville Marauders, where Yager scored 103 points and Heidt 99.
This season in the WHL, Yager is fighting against a lot of stiff draft competition. Yager is not at the top of the scorers list as other draft eligible names like Bedard, Andrew Cristall, Zach Benson, Nate Danielson, the Prince George's 'Dynamic Duo' Heidt and Koehn Ziemmer, and Tanner Howe all slotted above Yager in the scoring race.
But DraftPro's group of talent hounds consider more than just points when evaluating, as some players have key features and 'x-factors' that make them stand out. When asked to summarize what kind of player he is in as few words as possible, Yager responded simply: 'Goal scorer.' Most scouting reports on Yager are quick to mention his incredible shot. The other features of his game that often come up are his two-way game and hockey IQ.
When asked about what he finds to be an underrated aspect of his game, Yager replied, "Definitely my playmaking ability." Noting his high assist count as an argument to say he is more than just a shoot-first kind of player and that he can set up plays just as much as he can finish them.
Nobody's perfect. There is no such thing as a perfect hockey player, no matter how much Leaf fans try to convince you otherwise, and Yager is no different. "I think my defensive skills can always be improved. I feel like there are a lot of things I do well, but I want to work on playing harder and being more of a pest to play against." Said Yager when asked about which parts of his game he wants to work on most.
So, what can we expect from Brayden Yager in the coming years?
It's hard to predict anything with certainty. But it's fair to project Yager in the NHL one day. And as Yager's career continues to develop, look for the Saskatoon native to inspire Saskatchewan's current, and future generations.
Photos: Marc Smith, Moose Jaw (WHL)
**************************************************
If you are looking for a mid-season rundown on the 2023 draft class as a whole be sure to pick up your copy of the Draft Prospects Hockey 2023 Preview Magazine available for instant download or print through Amazon.